Next up: February 25 in Paris, and March 3 at the University of Arizona in Tucson.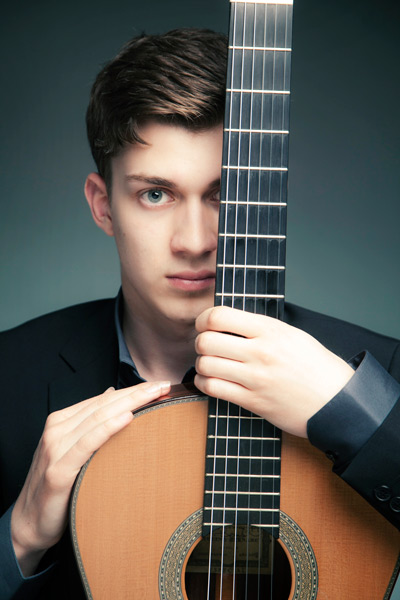 This season, Guitar Foundation of America 2015 International Competition first prize winner Thibaut Garcia is performing Donald Crockett's Fanfare Studies -  commissioned as the set piece for the competition held in Oklahoma City in June 2015 - on a 60-concert international tour.  Thibaut Garcia's performance of Fanfare Studies at the competition finals was, in a word, phenomenal.  
Eighteen concerts are already in the books with venues in Louisville, Cincinnati, Oberlin, St. Louis and Phoenix, among others.  Recent concerts include:  December 1 in Madison, December 10 in Minneapolis, January 14 in Austin, January 21 in Houston, January 22 in Austin, and three concerts in Florida:  January 26 in Stuart, January 28 in Miami and January 31 in Tallahassee.  More dates in February through April to follow, stay tuned.