HIGHLIGHTS FOR SPRING/SUMMER 2018
Two commissioned premieres are on the way, with Donald Crockett hard at work on a new concerto for HOCKET piano duo in a co-commission with Kaleidoscope Chamber Orchestra, Aspen Music Festival, and the Oberlin Sinfonietta.
Here is a workshop session on the piece with Sarah Gibson and Thomas Kotcheff, aka HOCKET, as they navigate in and around a Steinway grand:
A featured work early in 2018 is Night Scenes for piano trio, which Chicago's Fifth House Ensemble has been touring in 2016/17 and 17/18, with upcoming performances at Eastman and at the Grand Teton Festival in Jackson Hole, Wyoming. Night Scenes will also be featured at the Bennington Chamber Music Conference this summer at Bennington College, Vermont.
Here are sample tracks from the Night Scenes recording by Firebird Ensemble on New World Records:
Audio Excerpts:
Mvt 1. Scatter the Barbarians - excerpt from Night Scenes
Body_part_two: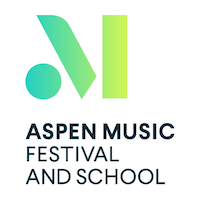 In Summer 2018, Donald Crockett returns to the Aspen Music Festival to conduct the Aspen Contemporary Ensemble for three weeks, then on to the Bennington Chamber Music Conference as Senior Composer in Residence, overseeing the composition program, working with the Resident Composers for the summer, and coaching performances of his music, including Night Scenes.